The Plan and Path Forward 
By nature I am a planner. Plans are necessary: they keep us on track, they keep us focused and they keep teams working together towards a common goal. Sometimes the plan helps define a path ahead that is crystal clear, and then at times it feels just the opposite. In hindsight, in those times of less clarity there are major decision points that help redefine the path and restore that clarity again. 
This summer and into the early fall our family carried out our plan as we moved to the Kansas City area. Once we got unpacked, the kids quickly became busy with sports camps that I had signed them up for. Those led them right into the football, soccer, and school seasons. During this time there were some days and weeks that felt a little gray - the plan became less clear when fear and doubt crept in alongside the pressures of a new school, new friends, and new social activities.   
During those less clear days I focused on keeping them focused on the plan, and they kept pushing ahead.  Before I knew it they were both talking excitedly about new friends and new opportunities with a whole new tone. 
Through those same weeks our regional leadership teams across AgriSompo were working on building out their own strategic plans for the next year. While they all have broad guideposts, each team and region has its own opportunities and difficulties and I am proud of the plans they built to go after their goals. Once that was done, we rolled it all up to create a vision of what the coming days, months, and years will look like at AgriSompo. I have to tell you, the future looks bright. Our opportunity now is to ruthlessly execute the plan, but also to stop along the way to make sure we are assessing where we are at and if we need to make any adjustments or corrections. A plan, while necessary, is just a plan and it is imperative that our team constantly reassesses it, leaning on experience while also looking out for opportunities that might pave an even better path ahead.   
Lastly but maybe most importantly, the people we have on our teams, standing solidly in our corner, matter more than ever when you have a really big plan. My husband and kids were all aligned as a really solid unit as we executed on our plan in moving to Kansas City. They didn't ask for the plan of their lives to change, but they have jumped in and run forward with both feet. I am so proud of them, and I couldn't ask for a better family unit to navigate through this plan with. Here is a picture of my husband and I as we recently cheered on our daughter at a soccer game. He is always solid, always in my corner, and luckily for me, always up for the next bold plan!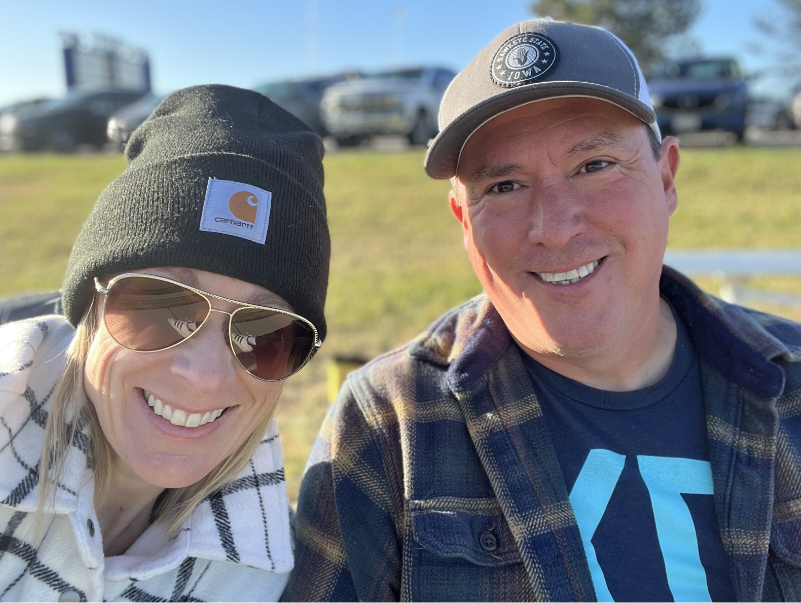 I love a good aggressive, yet solid plan.  When the plan is challenging, you absolutely must have the right people standing in front of you, behind you, and at your sides.  We all play a part in building that team and setting the tone of the team. Do we all show up every day and give it our best? Do we all see where we are going and prop each other up along the way?  What is your short-, mid-, and long-term plan? When was the last time you truly assessed your plan and determined whether you need some adjustments? 
I look forward to moving ahead on this very clear path, together with our AgriSompo team and partners.  Happy Fall!