ASNA Edge Virtual Crop Tour
Check Out Our Harvest Issue!
First-Hand Accounts from Across America's Heartland
Throughout the 2022 growing season, the ASNA Edge team reached out to farmers, farm managers, adjusters, and agents across the country to provide a clear picture of what the national production possibilities were as the year progressed.
With our diverse portfolio, we had several stories to share with our readers. Mike Toohill, corporate agronomist, also provided an overall agronomic look at moisture and outstanding crop conditions.
The final issue of our Virtual Crop Tour, focusing on this year's harvest, is available below.
Be sure to sign up for the weekly daily email and our keep up with our daily podcast so you don't miss any key information.
The primary crops featured in the survey include corn, soybeans, wheat, rice, and cotton.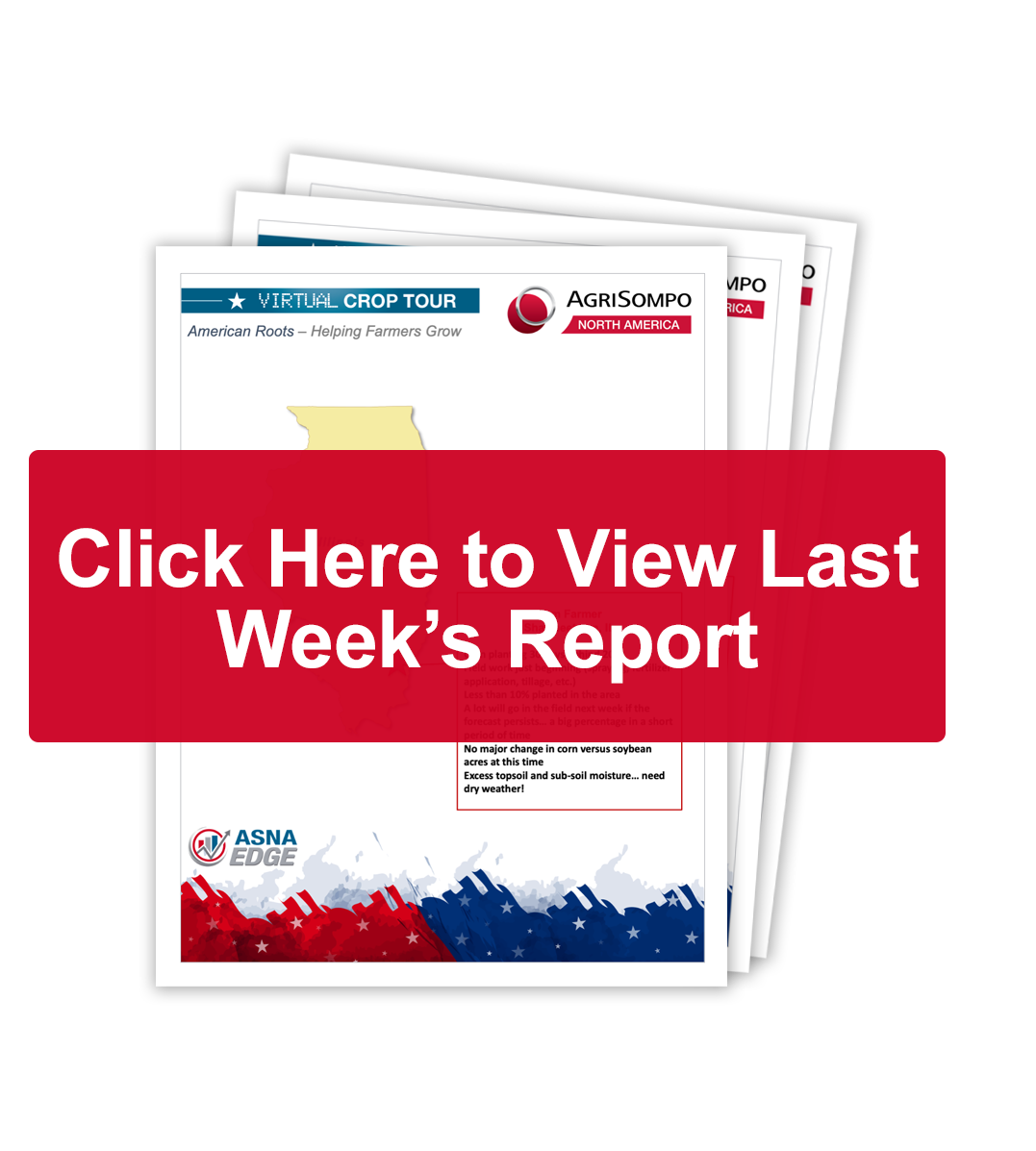 See Brooks York discuss our Harvest Issue on RFD-TV.
Check out video submissions from Week 12 of the Virtual Crop Tour.