What Does "Sustainable" Mean to You?
"Sustainable" is definitely the current buzzword in agriculture. In agriculture it typically carries the connotation of what is good for the Earth. While this perspective is imperative and should be a significant tenant of everything we do, there are many other ways to look at sustainability. What is sustainable for our businesses, for our Earth, and for ourselves?  
Today I'm interested in another form of sustainability and that is the sustainability of our U.S. farm safety net and the cornerstone that is the crop insurance program. Over time this has become the foundation of American farmers' ability to sustainably manage risk.   
There are many stakeholders in the U.S. program, starting with the farmer.  Their ability to obtain affordable, predictable, and stable insurance to cover the inherent risks of farming is necessary to grow food year after year.   
Then there are the independent agents who build small, rurally based businesses around educating on, selling, and servicing the crop insurance program. 
There are the insurance companies who service the program and bear the insurance risk.   
And last but not least there is the U.S. taxpayer who subsidizes the crop insurance program as an essential aspect of food security – making sure we grow enough food to feed not just people in the U.S. but around the world. 
Each of these stakeholders likely has a different definition of sustainability for themselves and their family, community, and business.  
When I think about sustainability at AgriSompo, I think about a focus on long-term stewardship of an effective, actuarially sound, and financially stable crop insurance program in the U.S. To do this, we must have the right people and the right focus, and most importantly, we must administer the program fairly and correctly. I am proud to be on a team with other leaders who do this daily, such as Emily Holliday, our VP of HR (left) and Carolyn Payne, our General Counsel (center).  Here we are at a Kansas City Agribusiness Association education and networking event recently.  
AgriSompo is here for the long-term sustainability of the U.S crop insurance program. We will continue to grow and diversify, with a focus on balancing our book of business so we can be sustainable as a company and navigate through that long term. I consistently see that we have some of the most passionate people on our team engaged in being good stewards of the program, delivering it correctly, focusing on being good partners with our agents, and providing the best possible service to the farmer. Below is a picture of our California team in our West region. I spent a few days with the team, meeting current and new agents during their recent training meetings. This is another important aspect of sustainability: educating ourselves and our partners on the program.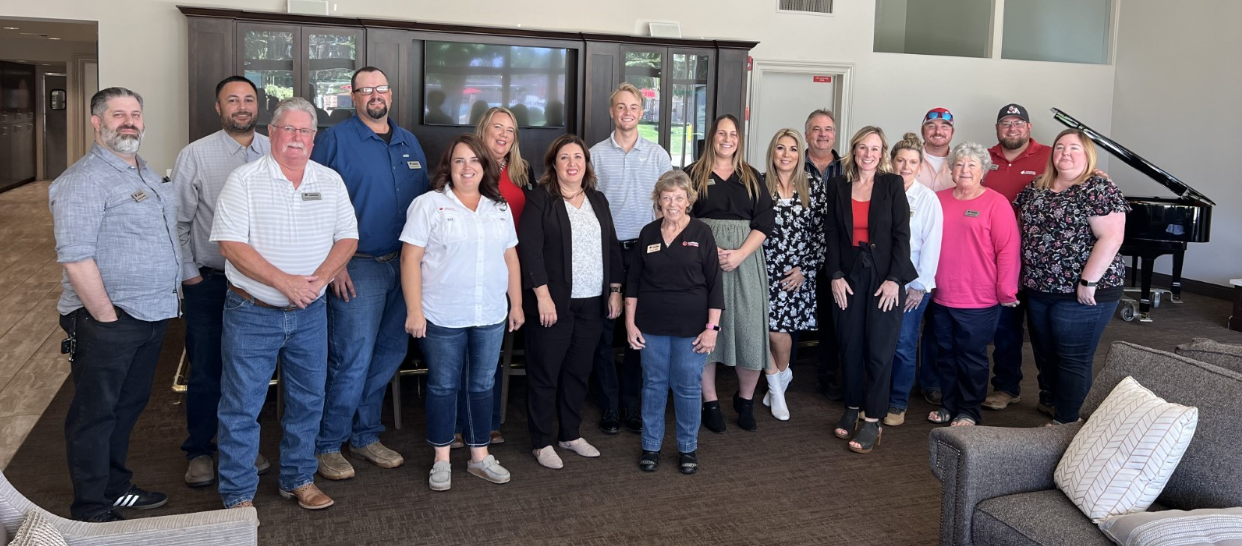 As stakeholders, we should always ask ourselves: are the decisions we are making today the right ones for the sustainability of our program in the long term?  Sustainability matters in everything single thing we do.