AgriSompo North America (ASNA) has partnered with CalSurance Associates to develop a high-quality Errors and Omissions Insurance program for ASNA agencies.
Our program features competitive premiums and easy online enrollment. Coverage is provided by the Markel American Insurance Company, which has received an "A" ("Excellent") rating from AM Best.
To learn more or to enroll in the E&O program, log into AgriNet and select "E&O Information" from the application menu. 
For help finding the E&O link within AgriNet, please click here.
Exclusively for ASNA Agents
AgriSompo North America's E&O Insurance is exclusively for crop insurance agents who write at least 50% of their business with ASNA.
Approved agents may insure business written with AgriSompo North America (at a $5,000 deductible) and with other crop insurance AIPs (at a $10,000 deductible). Both federal/MPCI products and private products are covered.
An E&O Solution That Works for Your Agency
Drawing from many years of agribusiness experience, we have designed our E&O program specifically to meet the unique challenges which face agents who sell crop insurance. 
Agents may choose from one of three liability limit options to match the needs of their operation. An optional Cyber Liability coverage extension is also available.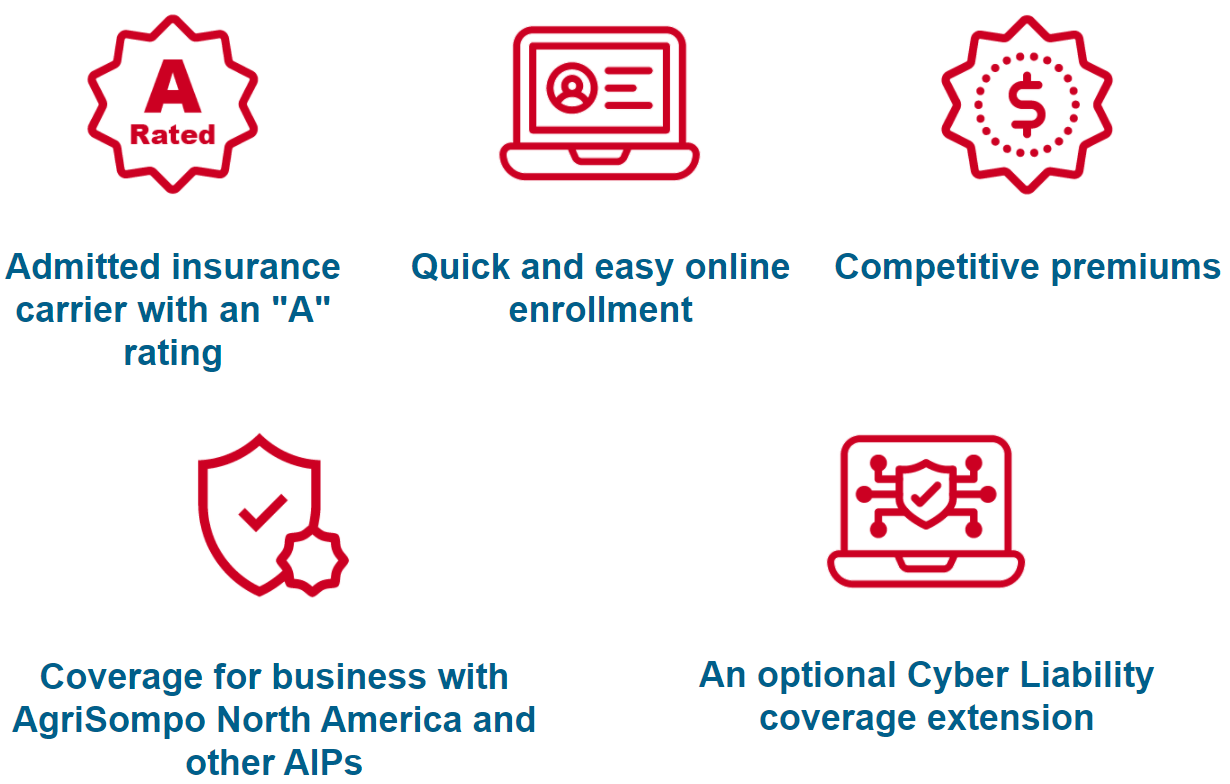 Want to Know More?
To learn more about our E&O Insurance program or about partnering with AgriSomopo North America, please fill out the nearby form and we will contact you shortly.
AgriSompo North America is one of the nation's largest underwriters of federally-sponsored crop insurance. We're dedicated to protecting the livelihoods of farmers and ranchers by offering direct and customized agribusiness risk management products through a nation-wide network of exceptional independent crop insurance agents.